Some services are not accessible on smartphone
>

Upholstery Diamonds July 2023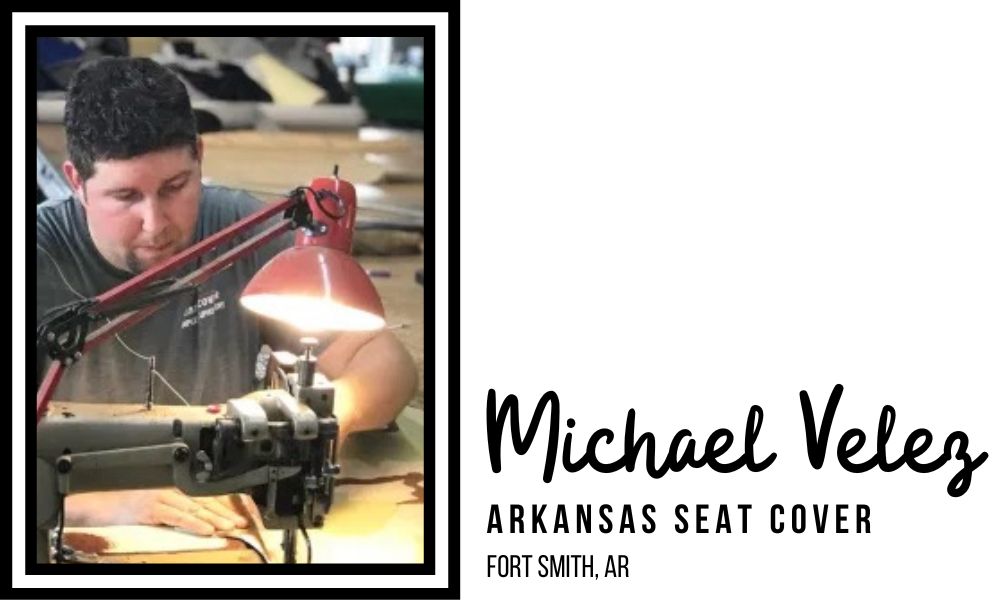 Michael Velez of Arkansas Seat Cover (Fort Smith, AR)
What does being an upholsterer mean to you?
For me, being an upholsterer is the ability to continue a skill that has been passed down from generation to generation and keep it going through my family. I hope one day my children will continue the tradition and keep passing this skill down.
Upholstery is also a way for me to express myself creatively in a non-typical way. I love it when a customer gives me free reign to create a design for their car!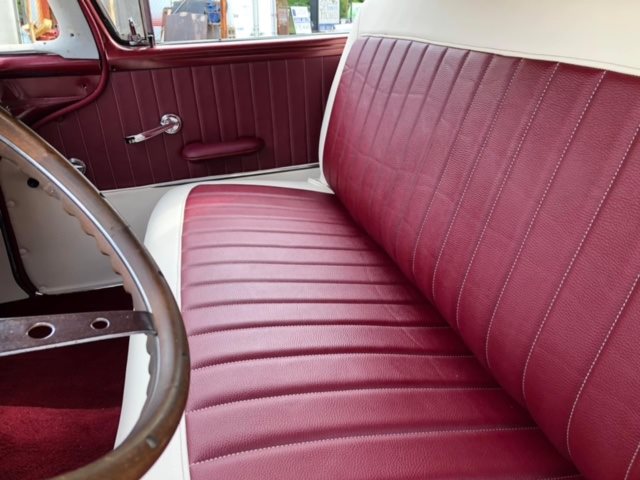 How did you get started in upholstery?
I grew up in the business. We started working at this very same upholstery shop in 1954 and ten years later my grandfather was able to purchase the business. My grandparents ran the shop until the 80's. My parents took over and ran it until I took over about 5 years ago. I didn't want anything to do with the shop when I was younger but I always fell right back into it. I didn't really develop a passion for it until I started sewing!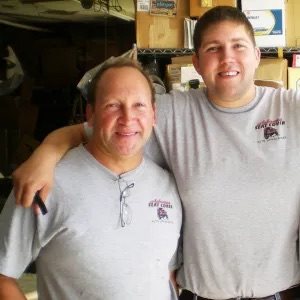 Michael & his father, Ricardo
What types of upholstery do you do?
I do a little bit of everything, auto, boats, RVs, a little furniture, but my main passion is automotive upholstery and full interior jobs.
How long have you been upholstering?
I've been upholstering for around 19 years. I was always down at the shop as a kid but I didn't get into it seriously until about 13 years ago.
What is your biggest consumer demand?
In my area, the biggest request is for simple automotive interior repairs.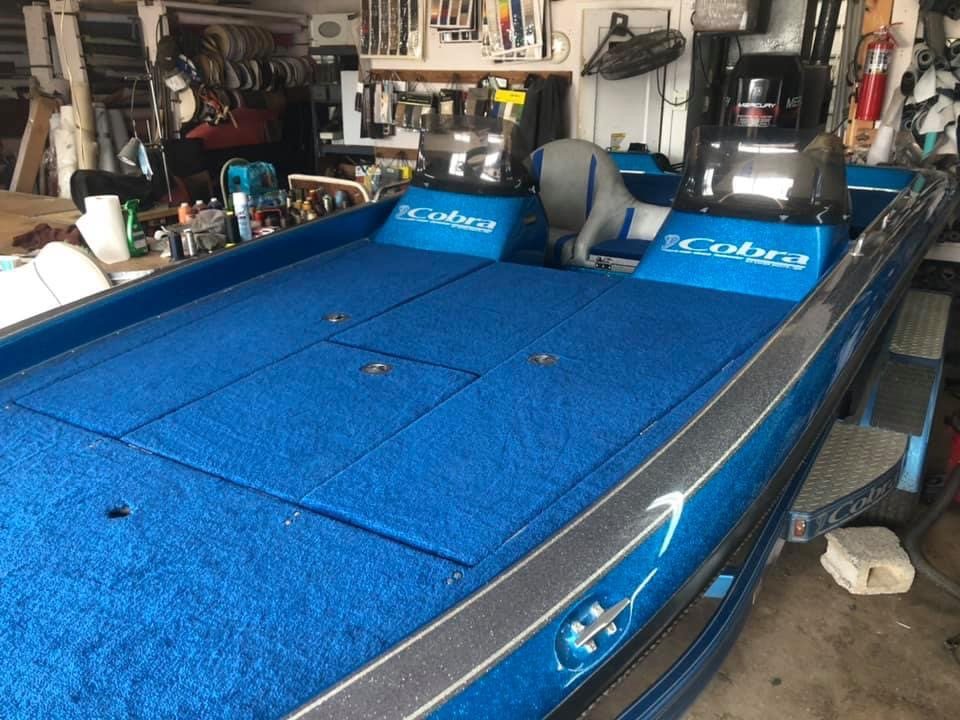 What is your favorite upholstery project you've done?
It would be a tie between a 1958 Ford Courier and a 1967 Chevy C10. Both were full interior jobs that I was allowed to be creative with and I was able to try new things with them. I enjoyed getting to test my skills.
What is the strangest item you've found in a restoration?
The strangest thing I found was a mummified rodent in the bench seat of a truck that had sat in a field for 20 years. The craziest thing I found was an envelope with $10,000 in cash under a seat. I immediately called the customer to come get it and he explained he thought he had lost the money a month before!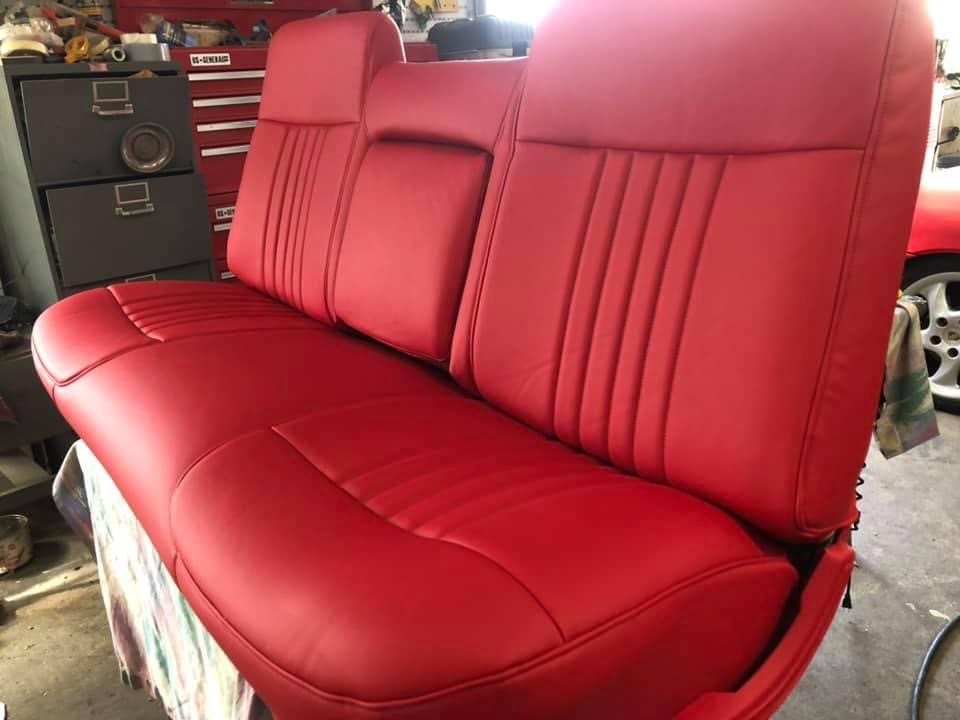 Have you noticed any up and coming trends?
In my area, it seems customers are wanting unique or different looks in their cars instead of just doing stock or OEM replacements. They are also more willing to invest in their car to keep it going.
What changes would benefit the upholstery industry?
I think it would be a great benefit if car manufacturers would work with upholsterers to make seats more functional again. They try to cram so many extras into a seat that we can't touch it without expensive tools and scanners to make sure we don't break anything.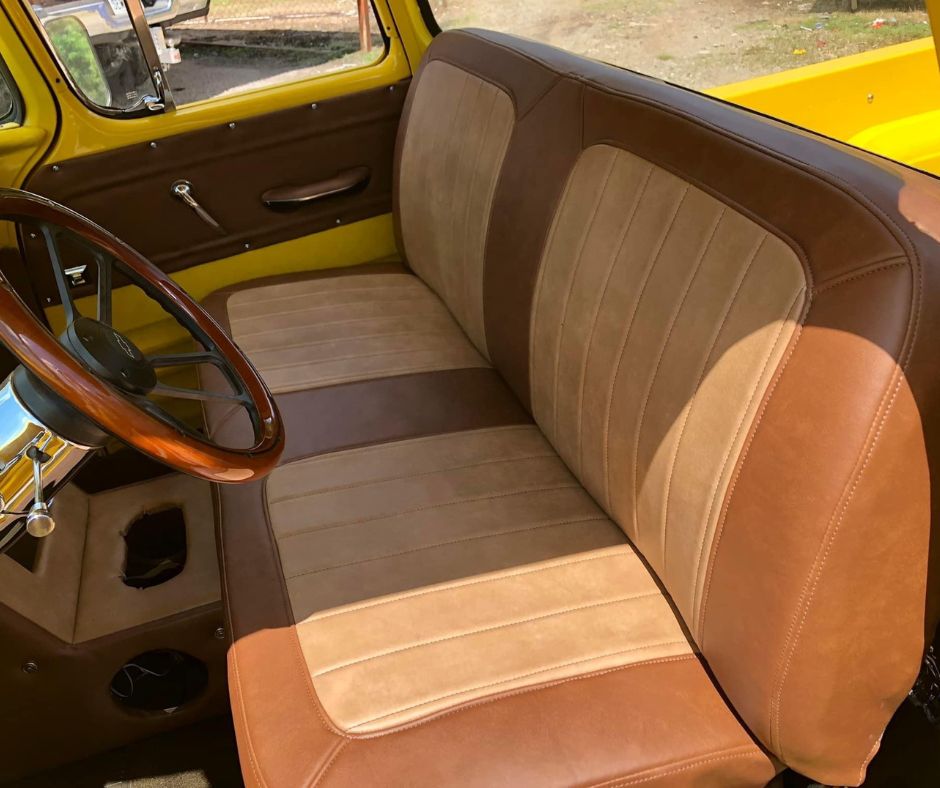 Have you ever been featured on television, online, or in another publication?
No, not yet!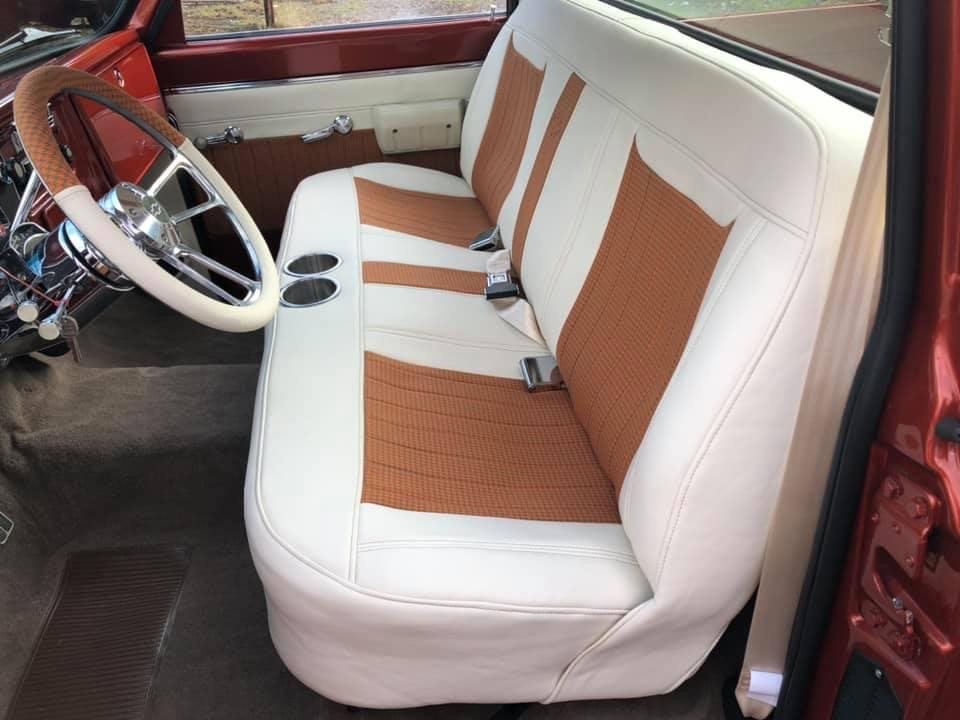 Some answers have been edited for clarity.
If you are interested in becoming an Upholstery Diamond,
please click here to fill out the application.