Some services are not accessible on smartphone
>

Upholstery Diamonds August 2023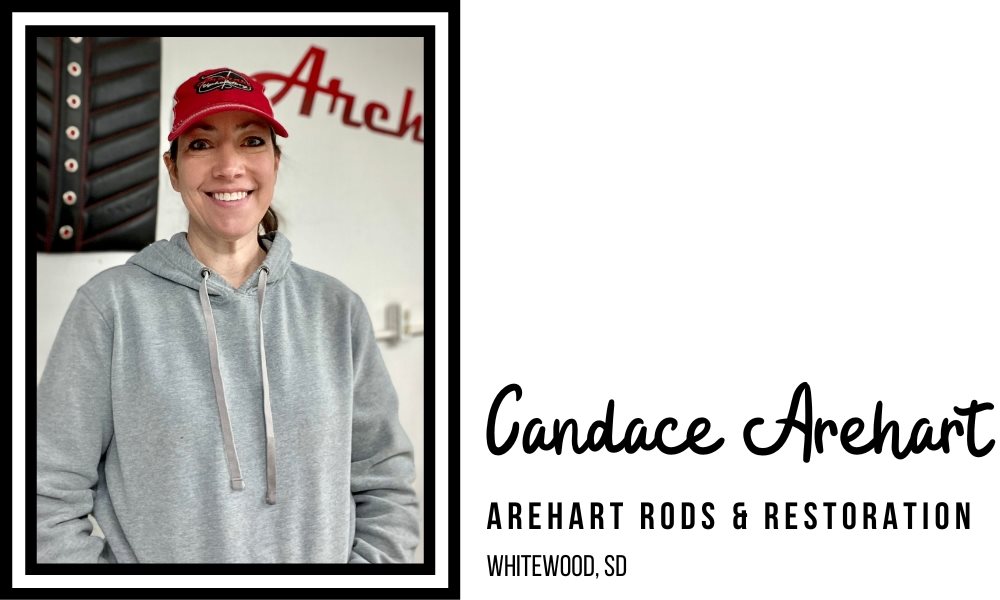 Candace Arehart of Arehart Rods & Restoration (Whitewood, SD)
What does being an upholsterer mean to you?
Being an upholsterer means I get to use my natural artistic abilities to design and create a cool interior for someone's dream car instead of going to an office job I hate. I'm always learning and never get bored as every job is different. I also get to set my own schedule, work alongside my husband, and help build our family business.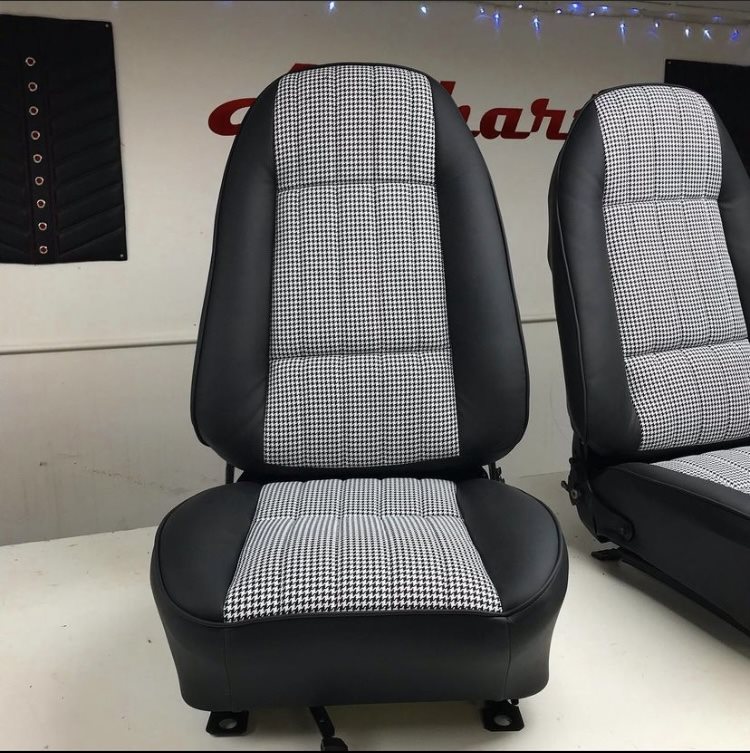 How did you get started in upholstery?
I had originally gone to college for art, but life happened and I ended up working as a paralegal for 13 years – not a great job for a creative person. My husband started his own hot rod & restoration shop and quickly realized there was a shortage of upholsterers in our area. He was having trouble getting interiors done and asked if I might be interested in a career change. I was! I put myself through a three-month upholstery course with a great instructor at the Hot Rod Institute and then hit the ground running.
What types of upholstery do you do?
Hot rods, classic cars, and trucks, with a few motorcycle seats and an occasional restaurant.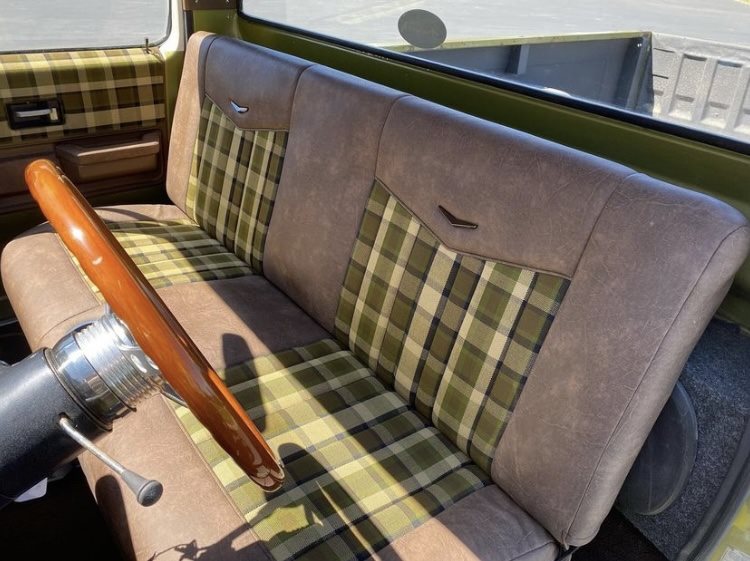 How long have you been upholstering?
3 years!
What is your biggest consumer demand?
We get a lot of late 60s to early 70s muscle cars in our shop.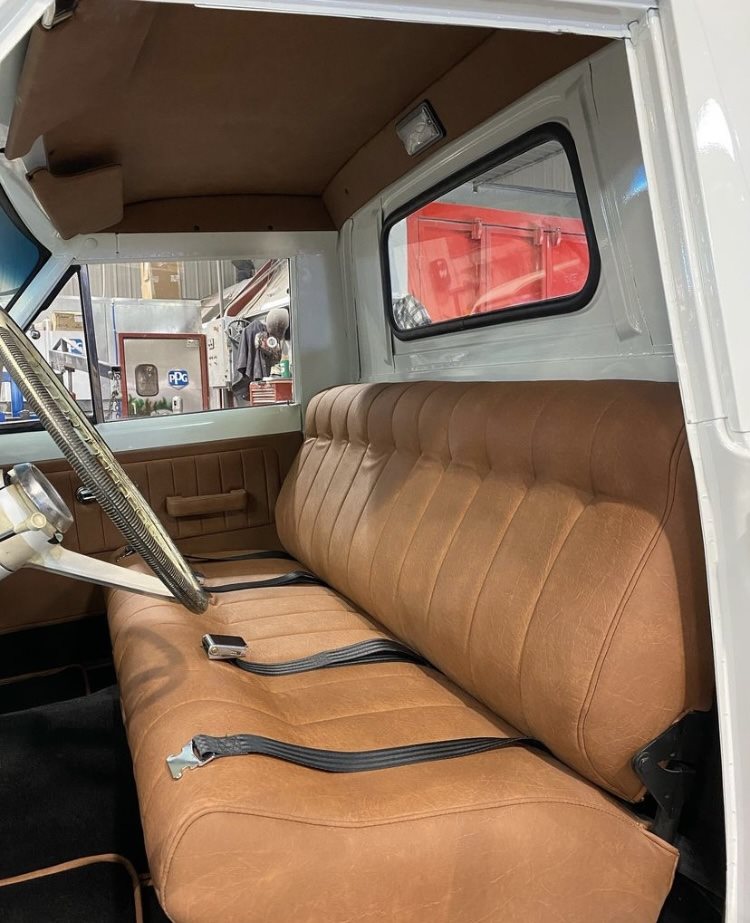 What is your favorite upholstery project you've done?
A '29 Ford Roadster – at the customer's request, the entire interior (minus carpet) was completely removable in under 1 minute and could be put back together in under 2 minutes. It was a great "thinking outside the box" project and a lot of fun to design. However, I'm my own worst critic and I always focus on the imperfections – I've never finished a project that I was 100% happy with.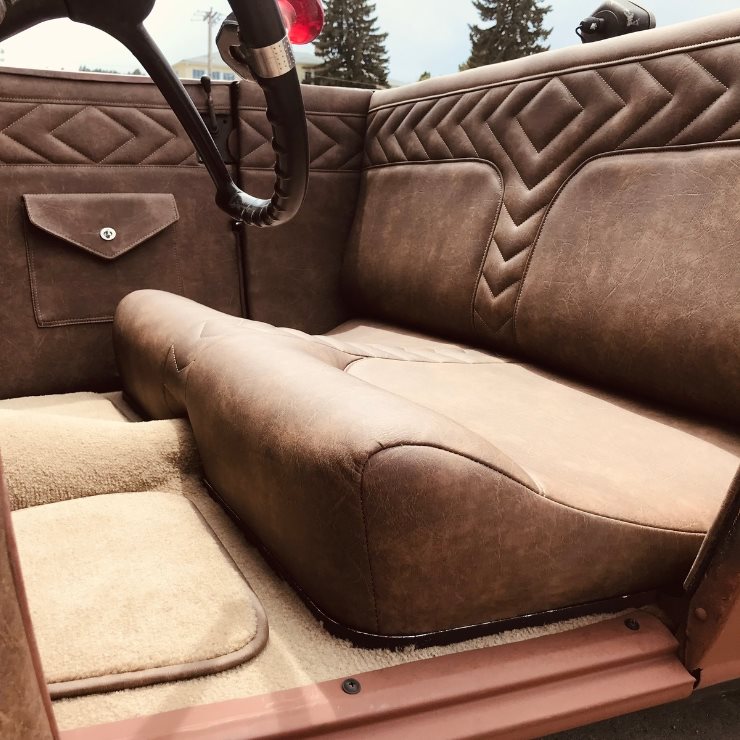 What is the strangest item you've found in a restoration?
I haven't been in business long enough to have found anything really strange, but I do enjoy finding bits of history in older cars – I found a pack of Dentyne gum dating back to the early 1930's!
Have you noticed any up and coming trends?
Plaid is making a comeback and I love it!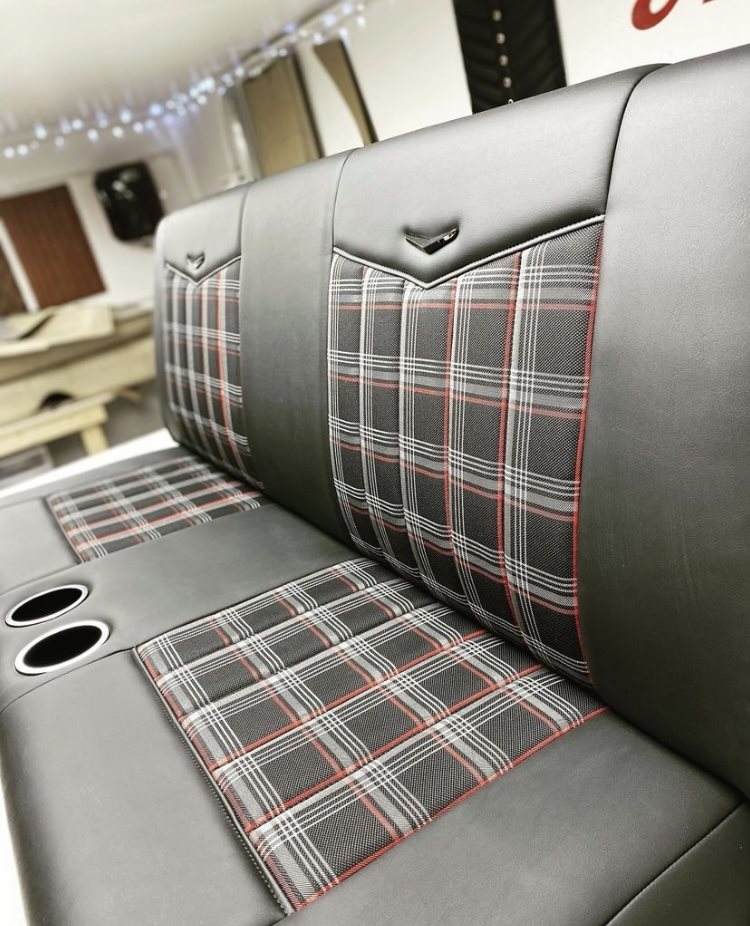 What changes would benefit the upholstery industry?
As someone who's brand new to the industry, I wish more trimmers were open about sharing their techniques and methods. Upholstery is a dying art – schools and courses are few and far between in most areas. I truly appreciate experienced trimmers who share how they do things in online videos or photos. Being able to go behind the scenes and watch someone else's design process or see how they build an interior piece helps me tremendously.
Have you ever been featured on television, online, or in another publication?
Not really, I did have one truck featured in a local magazine.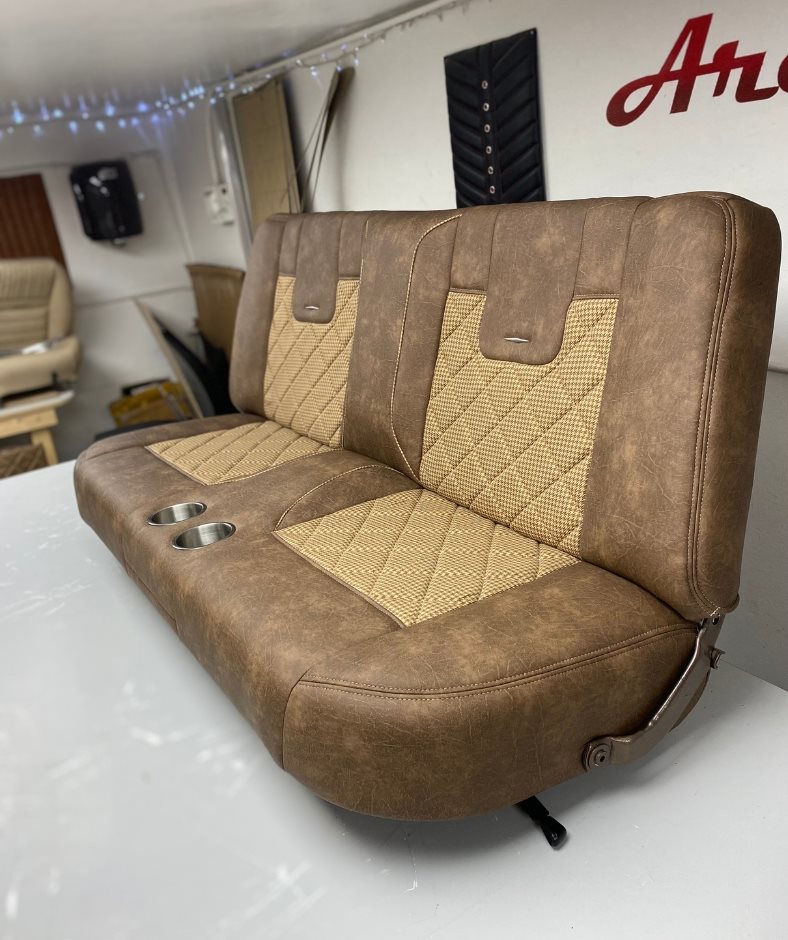 Some answers have been edited for clarity.
If you are interested in becoming an Upholstery Diamond,
please click here to fill out the application.