Some services are not accessible on smartphone
>

Upholstery Diamond March 2023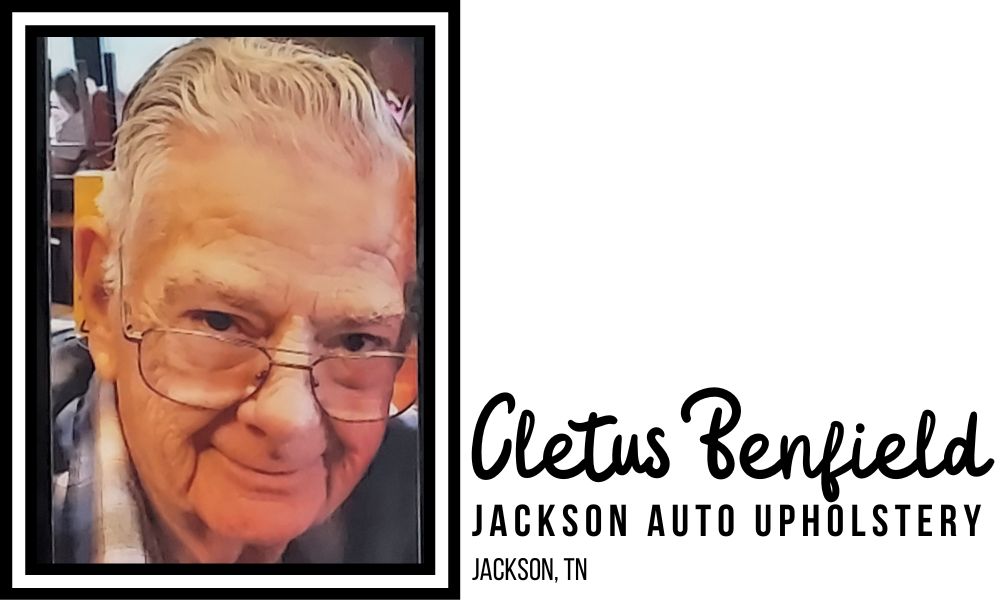 Cletus Benfield of Jackson Auto Upholstery (Jackson, TN)
In loving memory of Cletus Benfield
December 9, 1936 – January 2, 2022
(In tribute to a beloved customer)
What does being an upholsterer mean to you?
Cletus loved the upholstery business. He loved the hands-on work. He was a perfectionist and took great pride in doing a good job. He loved a challenge and was not afraid of hard work. We (his children) recall many times in our childhood that our mother and us would take his supper to the shop because he was working late to meet deadlines. He worked hard to provide for the family, but it was more than a job to him. He really enjoyed the work and took great pride in the work he did for others.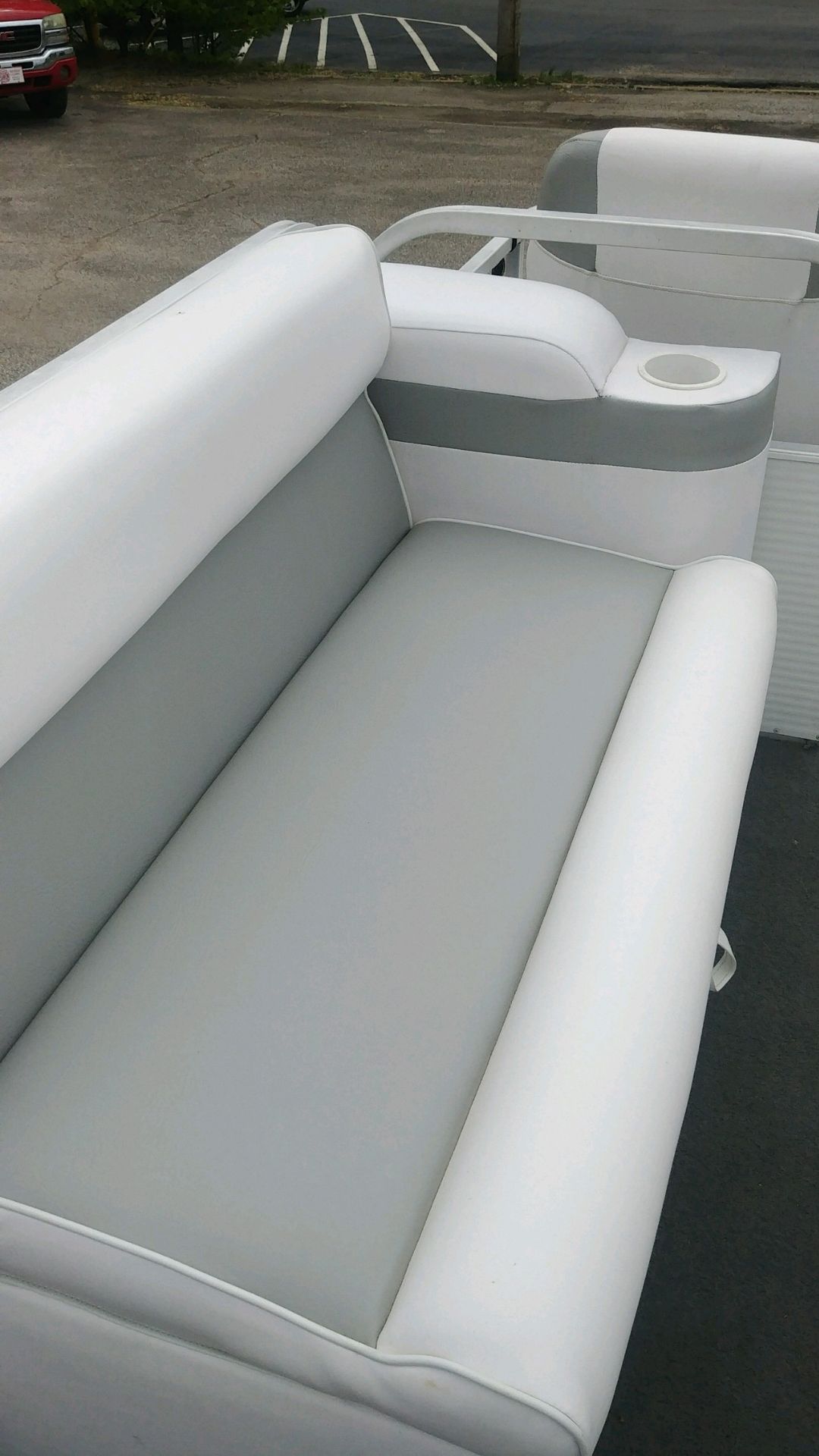 How did you get started in upholstery?
Cletus started working at the Ford Motor Company putting in headliners. When he left Ford, he started working for Walter Thurmond in 1955. He received a lot of his training at that shop. When Mr. Thurmond's business was sold to Don Benfield around 1963 or 1964, Cletus stayed on and worked for Don's Auto Upholstery in Memphis, TN until he left in 1985 when Cletus felt the calling to preach the gospel and start a church in Jackson, TN. He started Gospel Assembly Church (now The Church in Jackson) and opened an upholstery business, Madison County Upholstery (now Jackson Auto Upholstery) in partnership with his two sons, Gene and David.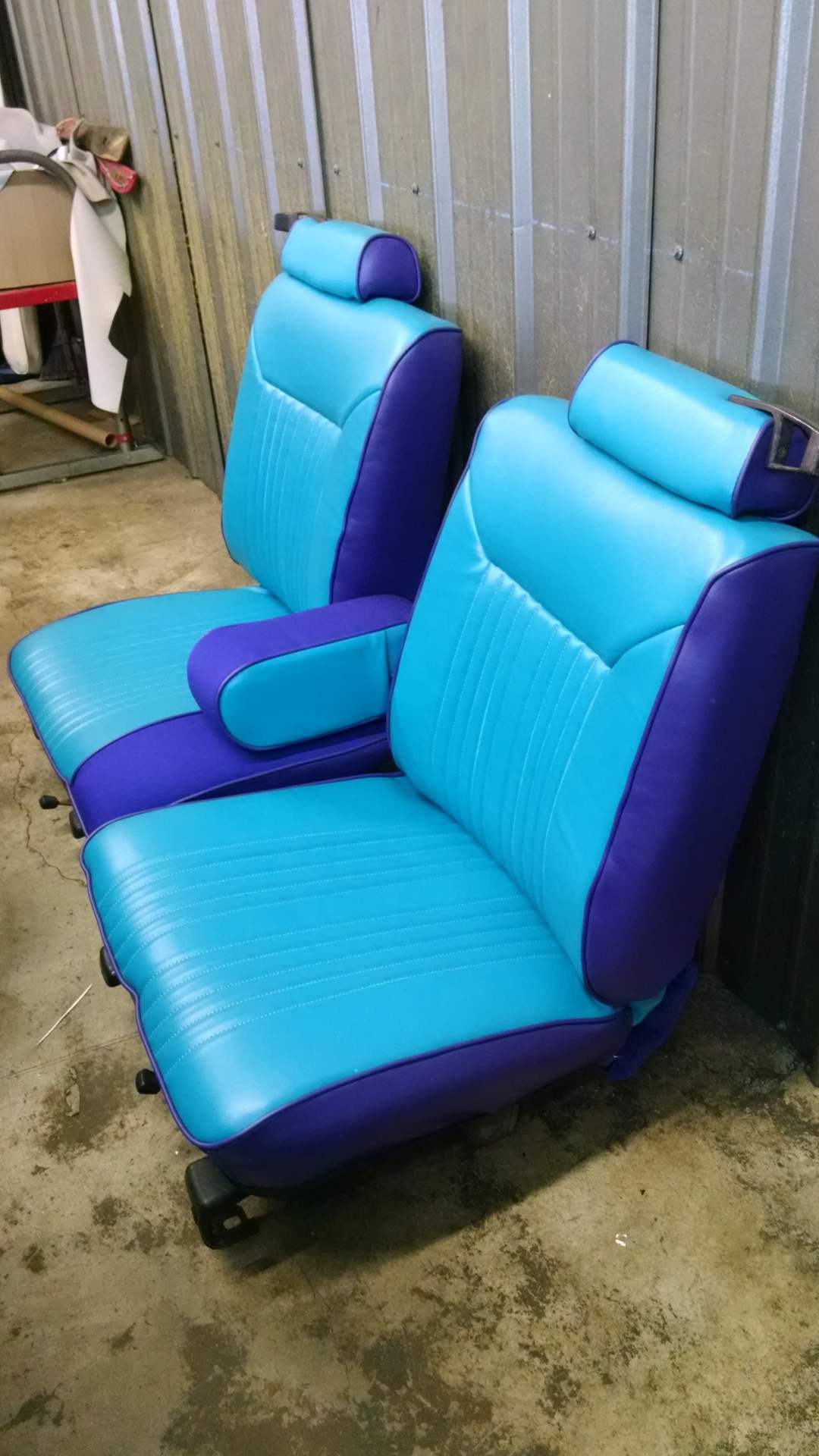 What types of upholstery do you do?
While Cletus could do any type of upholstery-from automotive to furniture-his primary focus was auto upholstery. He did seats, sunroofs, convertibles, carpets, headliners and more. His specialty was vinyl tops, Simcon tops, and convertible tops. He was even a good seamstress and made our mother a dress (ONCE)!
How long have you been upholstering?
Cletus worked full time in upholstery since 1955. After his retirement, he would still be at the shop every day to assist with customers, phones, and just to chat! When the shop was particularly busy, he would even still work on the occasional job until he passed away. He really loved calling in our orders and giving the girls at the other end a hard time! (But I think they kind of enjoyed it too!) He would always say Good Morning to the girls! No matter what time of day it was.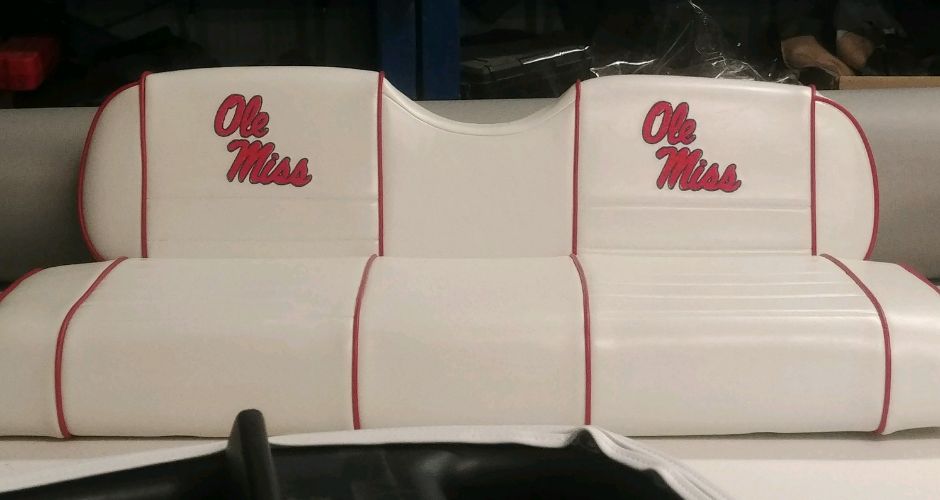 What is your biggest consumer demand?
Through the years, Cletus saw many trends and fads come and go. The demands would often change based on the trends at that time. For years, vinyl tops were his most popular project. Simcon (or mock tops) later became a popular item. Right now, our biggest demand is seat repairs.
What is your favorite upholstery project you've done?
It's really hard to say what his favorite project was, but during his years at Don's Upholstery he did several jobs for Elvis Presley. He was commissioned by George Klein, a Memphis radio personality, to build a custom vinyl covered bookcase for Elvis' jet, the Lisa Marie. When he and Mr. Klein deliver it, the first thing Elvis did was put his hand in the still tacky paint!
He also did a complete re-do on the interior of Carl Perkins tour bus in the 80s.
What is the strangest item you've found in a restoration?
There have been several strange or odd things that have been found in restoring vehicles. It has varied from rat skeletons, pharmaceuticals, bundles of money, diamond rings – even a wallet that customer had been missing for several months that had $6,000 in it!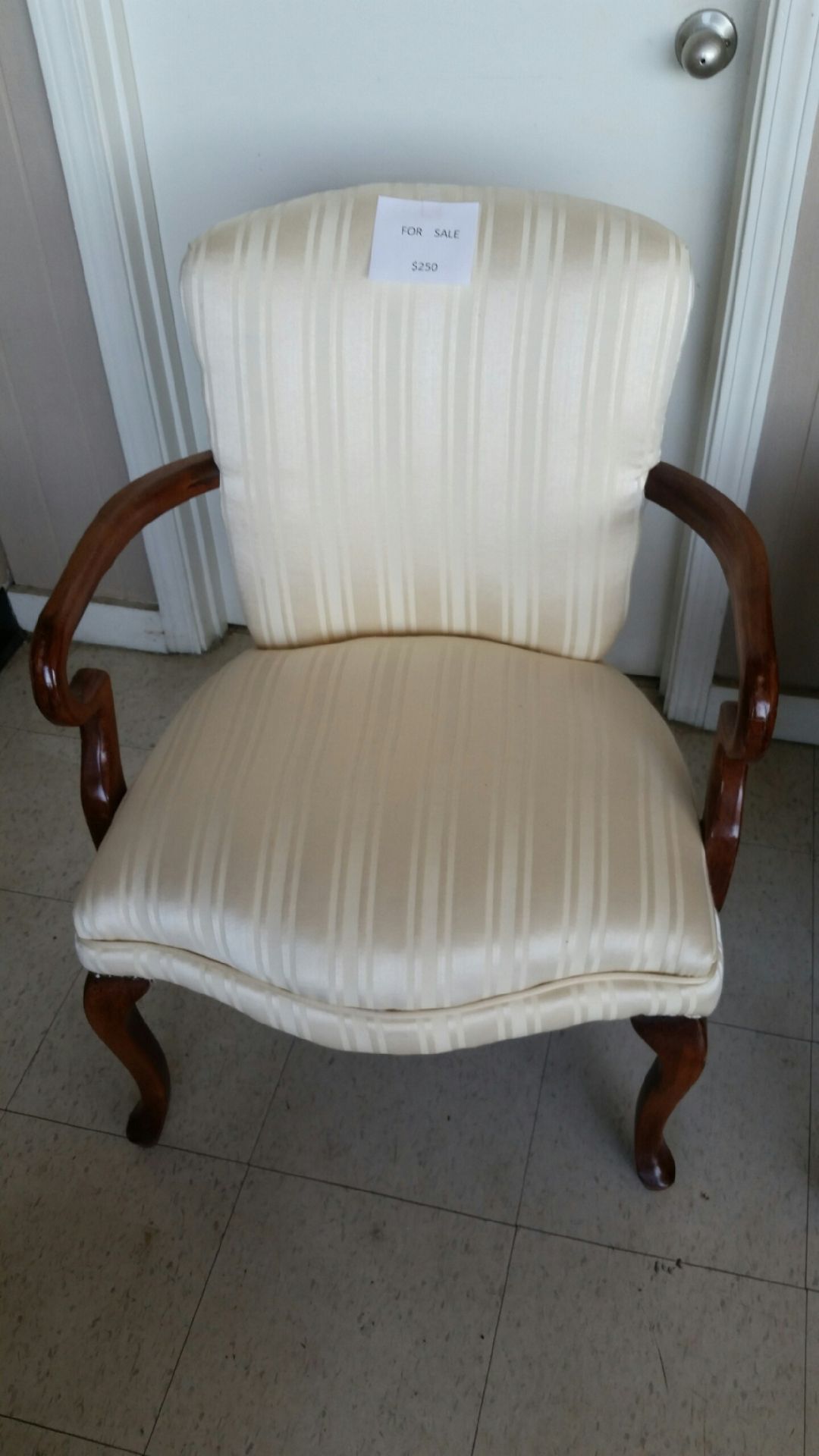 Have you noticed any up and coming trends?
We are seeing more and more older vehicles coming in for restoration which we believe is because of the sky rocketing prices of vehicles since 2020.
Have you ever been featured on television, online, or in another publication?
In 1973, while still working at Don's, there was a gas shortage in Memphis. To keep from having to worry if they would have the gas to get back and forth to work, Cletus, his son Gene, and his cousin Truman, rode their bicycles, 45 minutes one way, for several weeks. This was featured in the Memphis Press Simitar paper. Needless to say, bicycles had begun to be in short supply in anticipation of the shortage!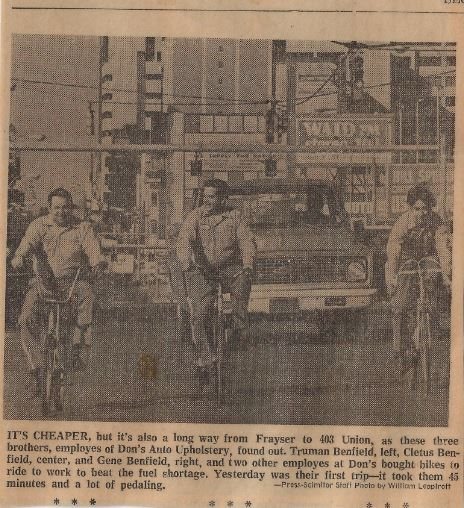 Some answers have been edited for clarity.
If you are interested in becoming an Upholstery Diamond,
please click here to fill out the application.