Some services are not accessible on smartphone
>

Upholstery Diamond June 2023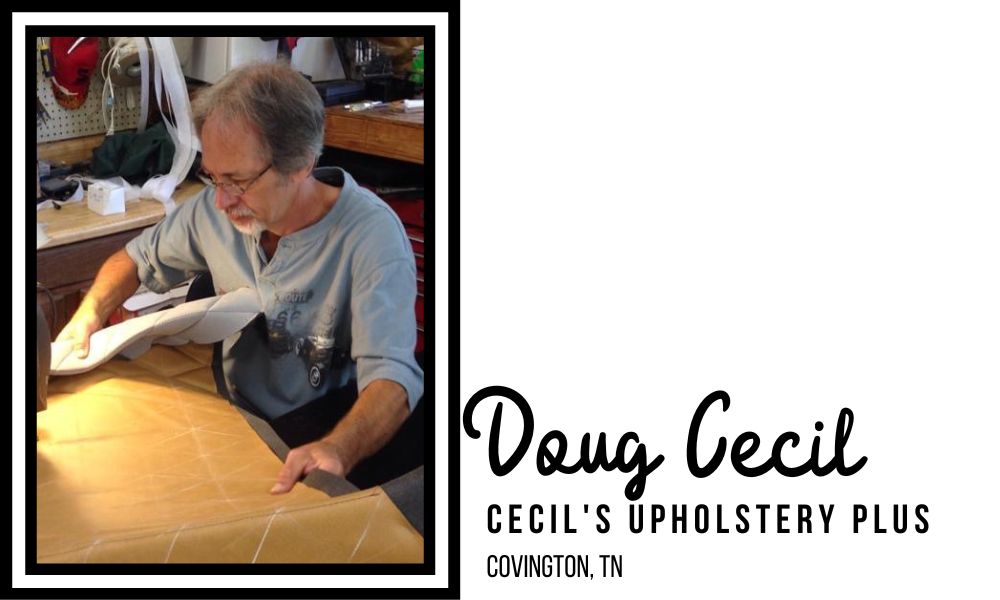 Doug Cecil of Cecil's Upholstery Plus (Covington, TN)
What does being an upholsterer mean to you?
I've always loved creating with my mind and hands. This has been an opportunity for me to do that and to make a living at it. As they say if you love what you do, you will never work a day in your life.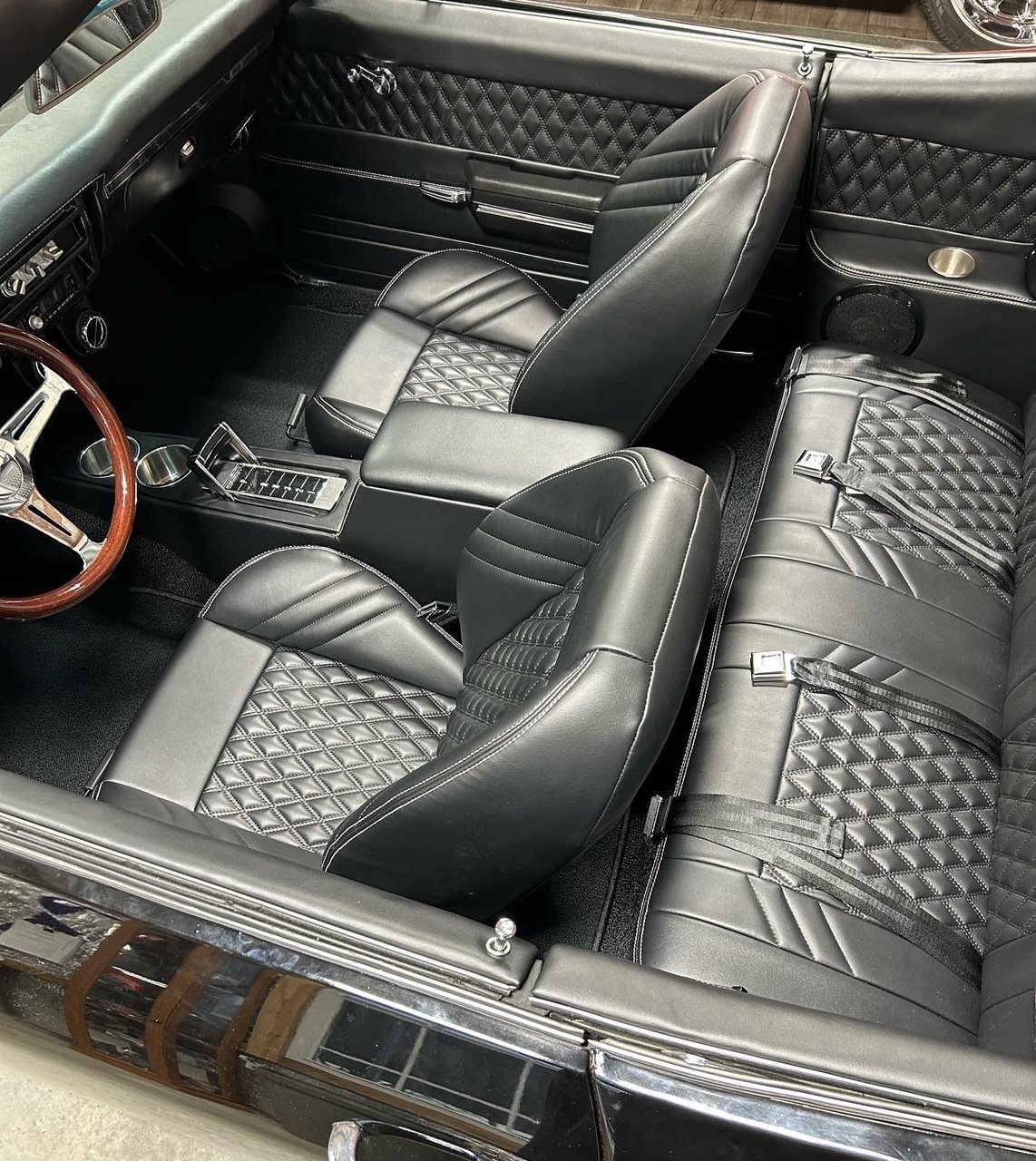 How did you get started in upholstery?
I have always been into cars and wanted to work for myself. I was a mechanic most of my life, from cars to material handling equipment. In 2008, I was faced with looking for employment, which I had not had to do in over 20 years. I was struggling with getting an offer for employment and knew I had to do something until I could find work. So, at the age of 47, I purchased an industrial sewing machine, books, videos, and used YouTube. I started with small furniture and worked my way up to boats, car interiors, and repairs as I became more comfortable with my machine. In 2009, I got my business license and was working out of my 20' x 35' garage. In 2022, I was able to add a 30' x 40' shop to my property! I've been working with Albright's Supply the entire 14 years. You all are awesome to work with!
What types of upholstery do you do?
I stay busy with boats, cars, and bike seats. Most of what I do is custom show car interiors.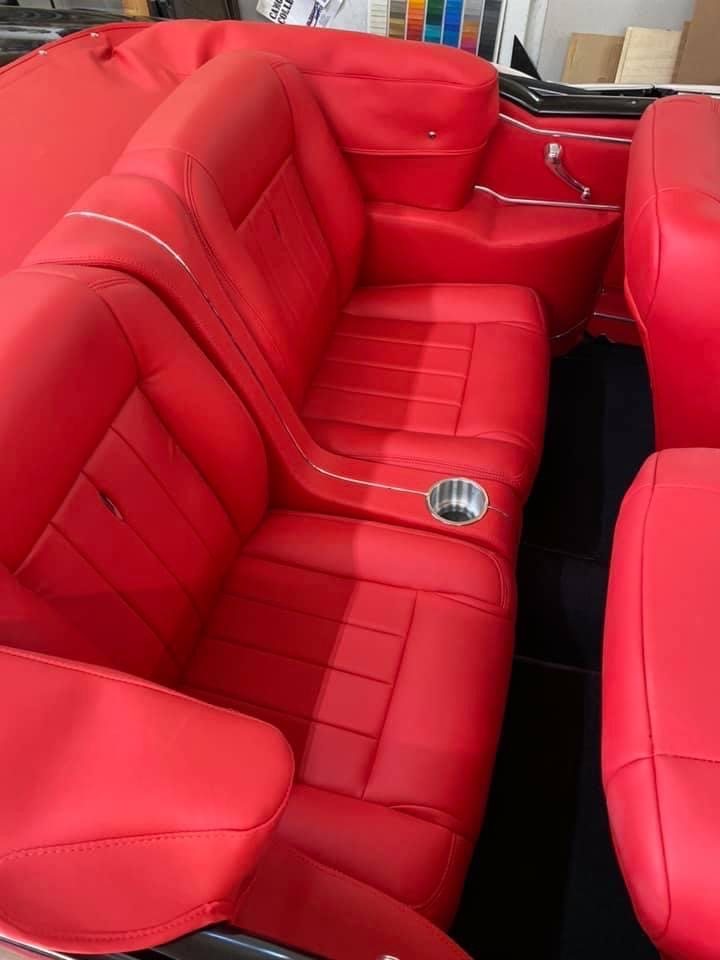 How long have you been upholstering?
14 years
What is your biggest consumer demand?
I'm known in the car clubs around the area so, I would say full custom interiors, antiques, classics, and late models mostly.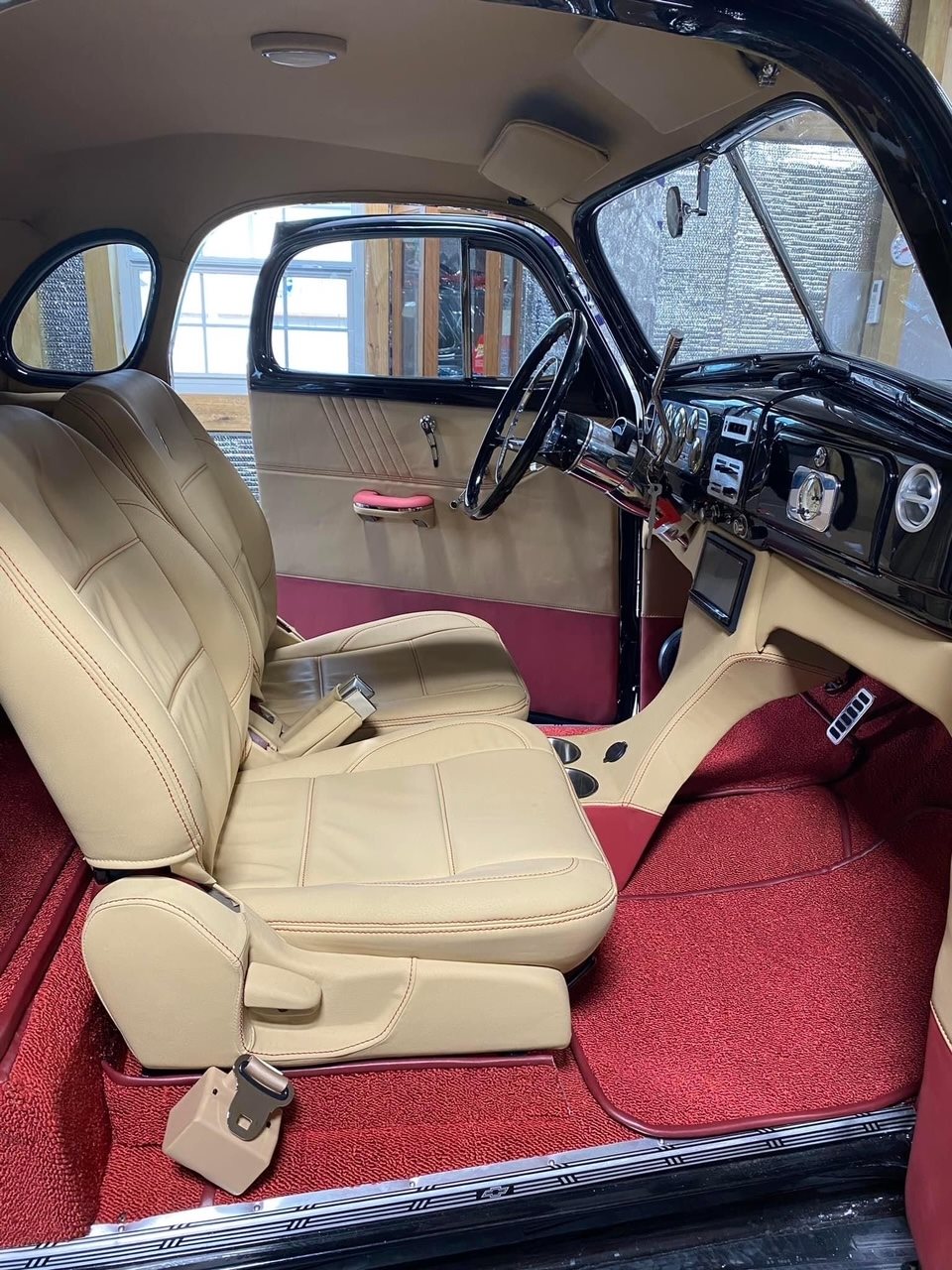 What is your favorite upholstery project you've done?
I have had the opportunity to work on some of the cars and bikes on display at the Elvis Museum here in Memphis. One that excited me the most was the red 1960 MG that was used in the movie Blue Hawaii. Elvis purchased that car after they finished filming. I watched that movie as a kid, never would I have thought I would one day work on it!
What is the strangest item you've found in a restoration?
Chicken bones in a sofa.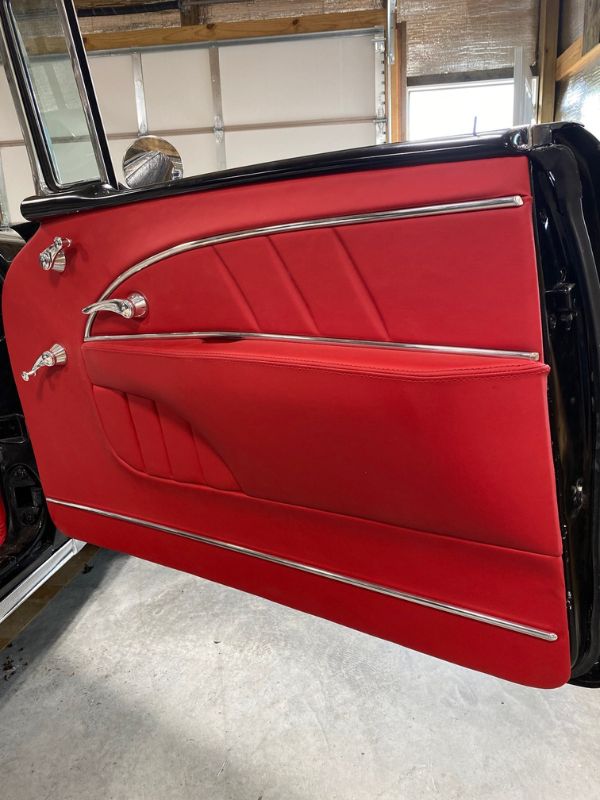 Have you noticed any up and coming trends?
Three-dimensional interior panels. In order to keep up to date, you will need to learn woodworking for the custom jobs
What changes would benefit the upholstery industry?
For more of the younger generation to want to learn the trade.
Have you ever been featured on television, online, or in another publication?
Three of my clients have had their cars featured in magazines and on the internet. We were mentioned in the write ups.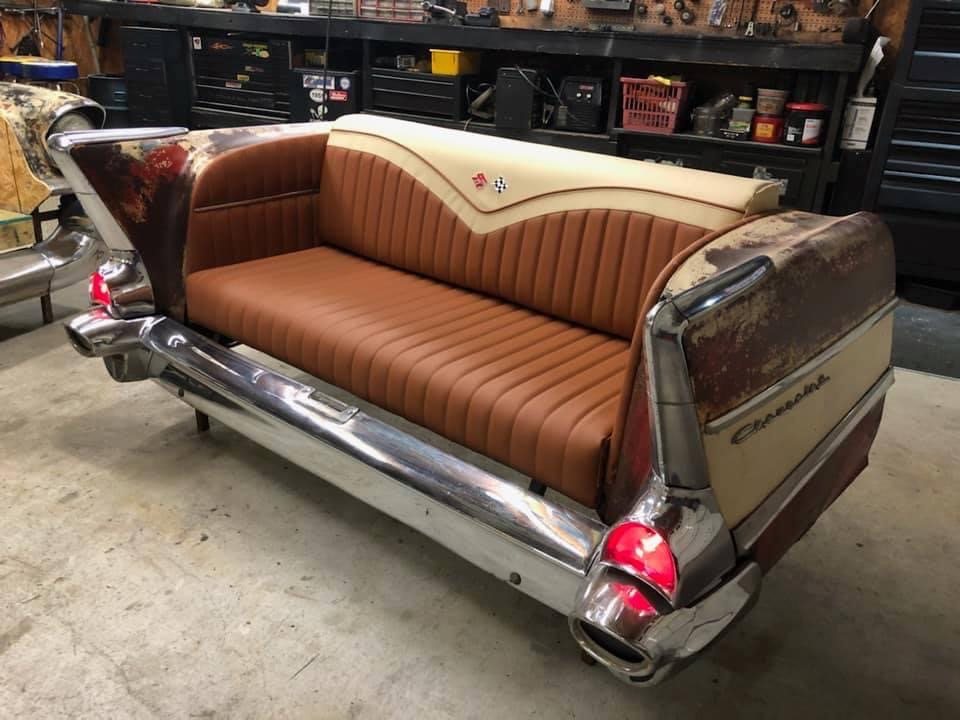 Some answers have been edited for clarity.
If you are interested in becoming an Upholstery Diamond,
please click here to fill out the application.