Some services are not accessible on smartphone
>

Upholstery Diamond January 2023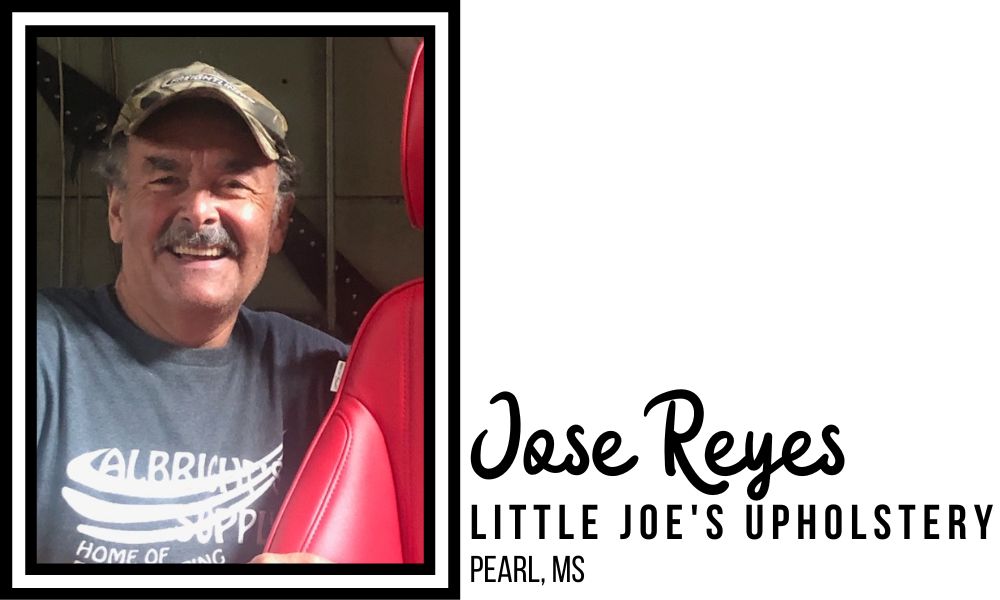 Jose Reyes of Little Joe's Upholstery (Pearl, MS)
What does being an upholsterer mean to you?
I love doing upholstery. It means a lot to me. It's the only thing I've known since I was a kid.
How did you get started in upholstery?
I started helping my older brother in Mexico when I was about 12 or 13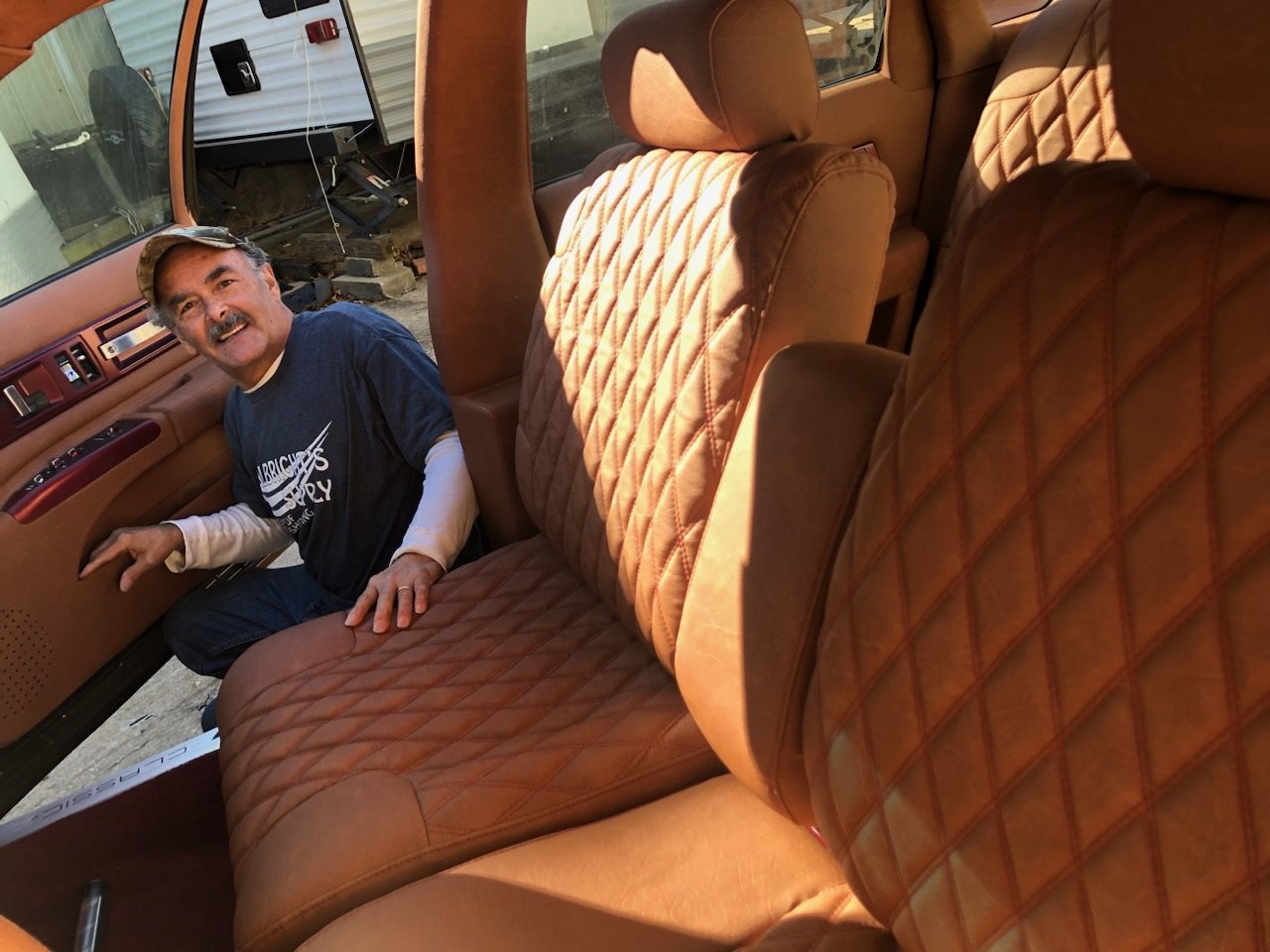 What types of upholstery do you do?
Boats and automobiles
How long have you been upholstering?
About 50 years now.
What is your biggest consumer demand?
Good quality, good work. Prompt work and telling the truth.
What is your favorite upholstery project you've done?
I love working on custom made seats – my favorite was an '86 Silverado.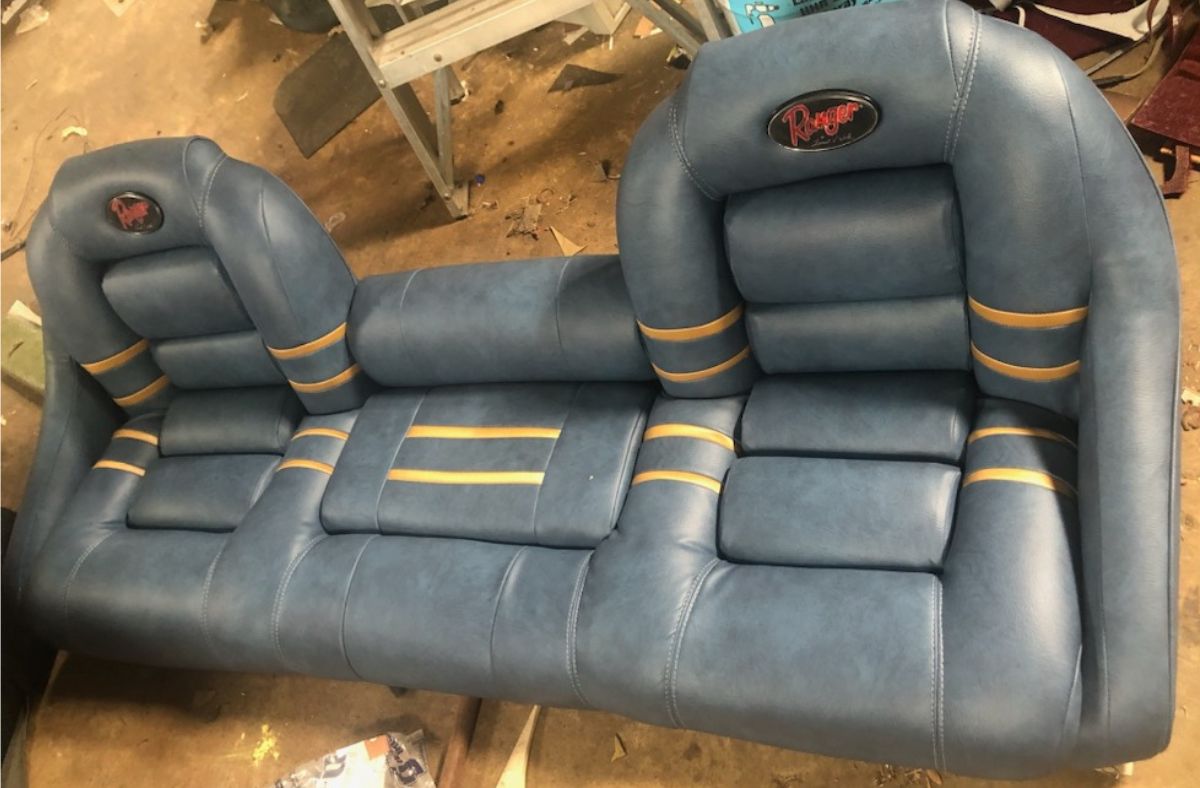 What is the strangest item you've found in a restoration?
Pharmaceuticals
Have you noticed any up and coming trends?
Diamond Stitching!
What changes would benefit the upholstery industry?
Good, friendly people. Good prices.
Have you ever been featured on television, online, or in another publication?
No, I haven't.
Some answers have been edited for clarity.
If you are interested in becoming an Upholstery Diamond,
please click here to fill out the application.