Some services are not accessible on smartphone
>

Upholstery Diamond April 2023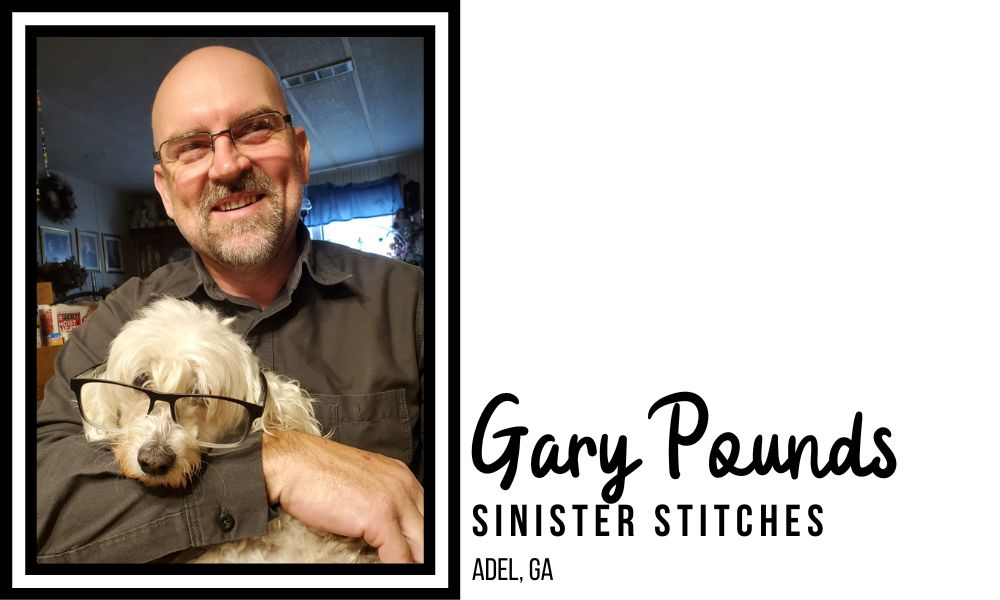 Gary Pounds of Sinister Stitches (Adel, GA)
What does being an upholsterer mean to you?
I've always had a love for cars but my great uncle, who owned a furniture company in Mississippi, is to blame for me being an upholsterer. He would visit and one visit he made the whole family a set of furniture. I would spend as much time with him and my grandaddy as possible just listening and learning. I suppose its my love and respect for him that drove me to learn the trade here in South Georgia. He recently gave me his old button press and it means the world to me.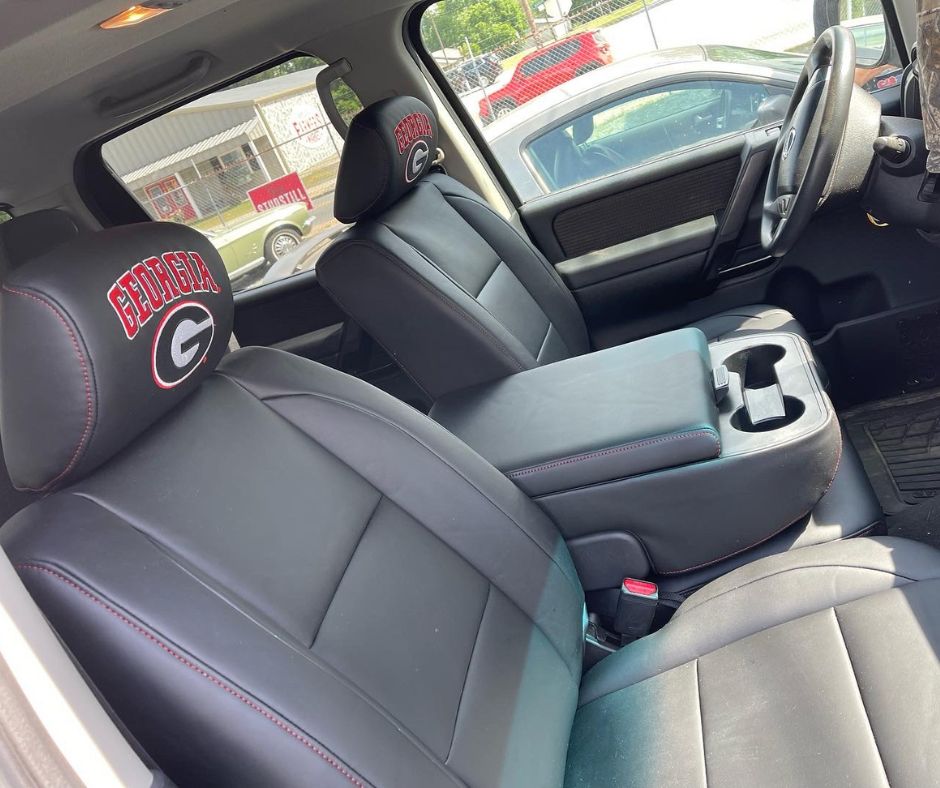 How did you get started in upholstery?
I started working for a local shop here in town when I was 16. He basically threw me to the wolves so to speak, but being a hands-on learner, I figured it out pretty quickly - although I doubt my boss would have agreed! I quit when I was 18 and didn't pick it up again until 2018. By 2020 it was becoming a full-blown business so I quit my millwright job and went at it full time.
What types of upholstery do you do?
Automotive and marine only. I'm currently focusing on custom automotive jobs.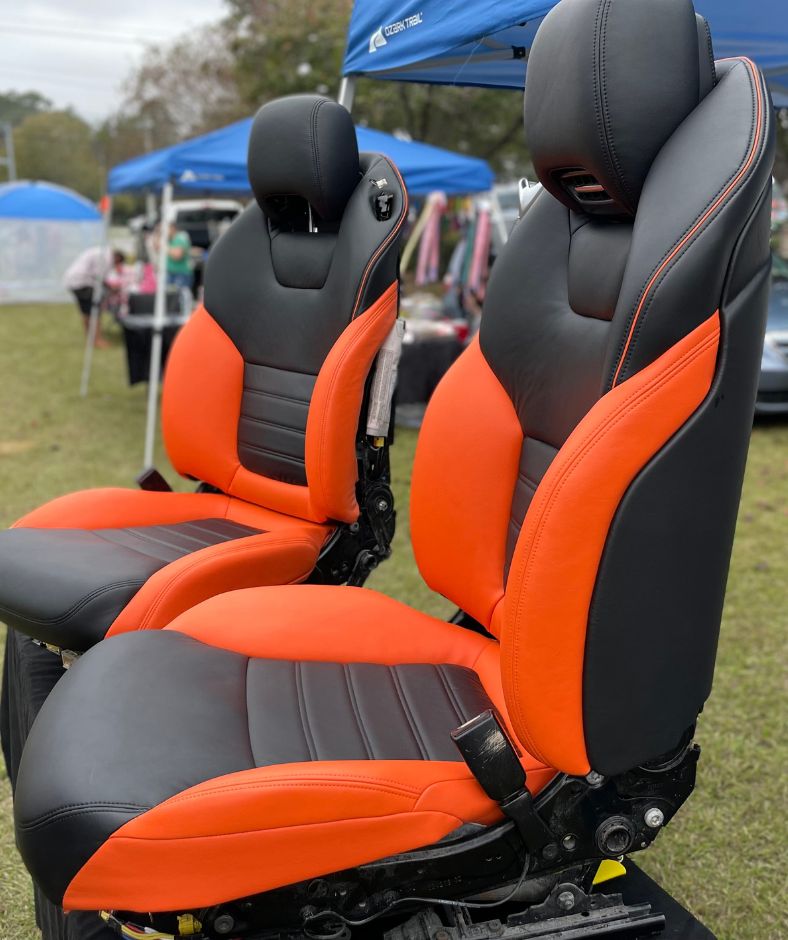 How long have you been upholstering?
Altogether 7 years, but I would say I have grown the most in knowledge and skill the past two years.
What is your biggest consumer demand?
Full custom interiors in classic trucks and cars.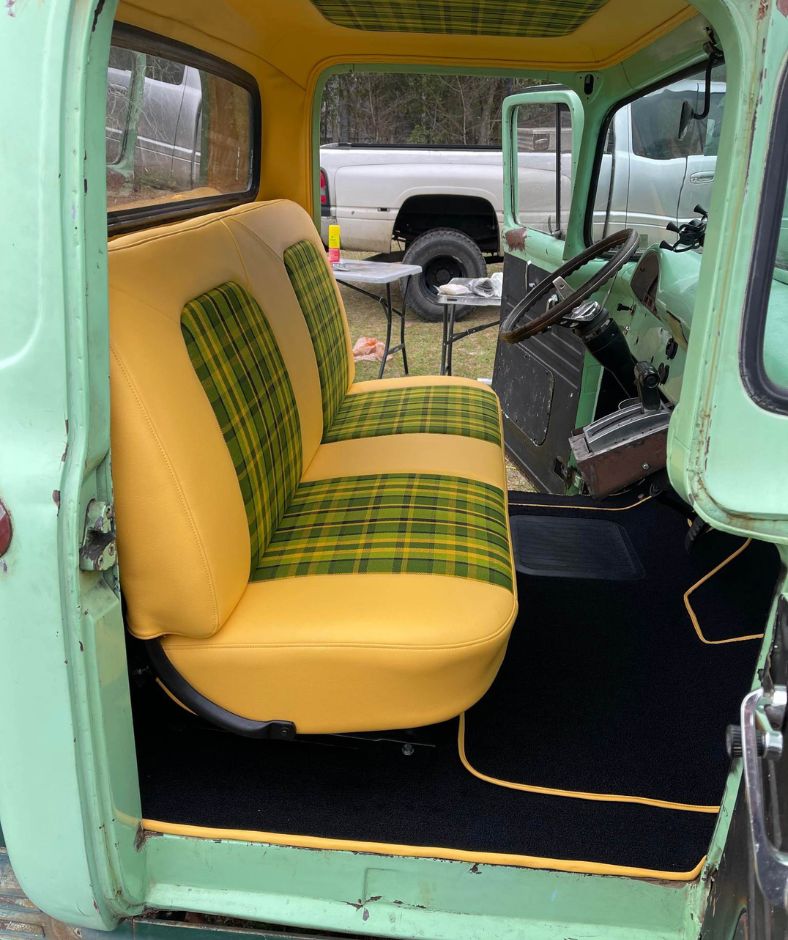 What is your favorite upholstery project you've done?
I did a 1964 Lincoln Continental with full custom carpet, door panels, headliner, and seats.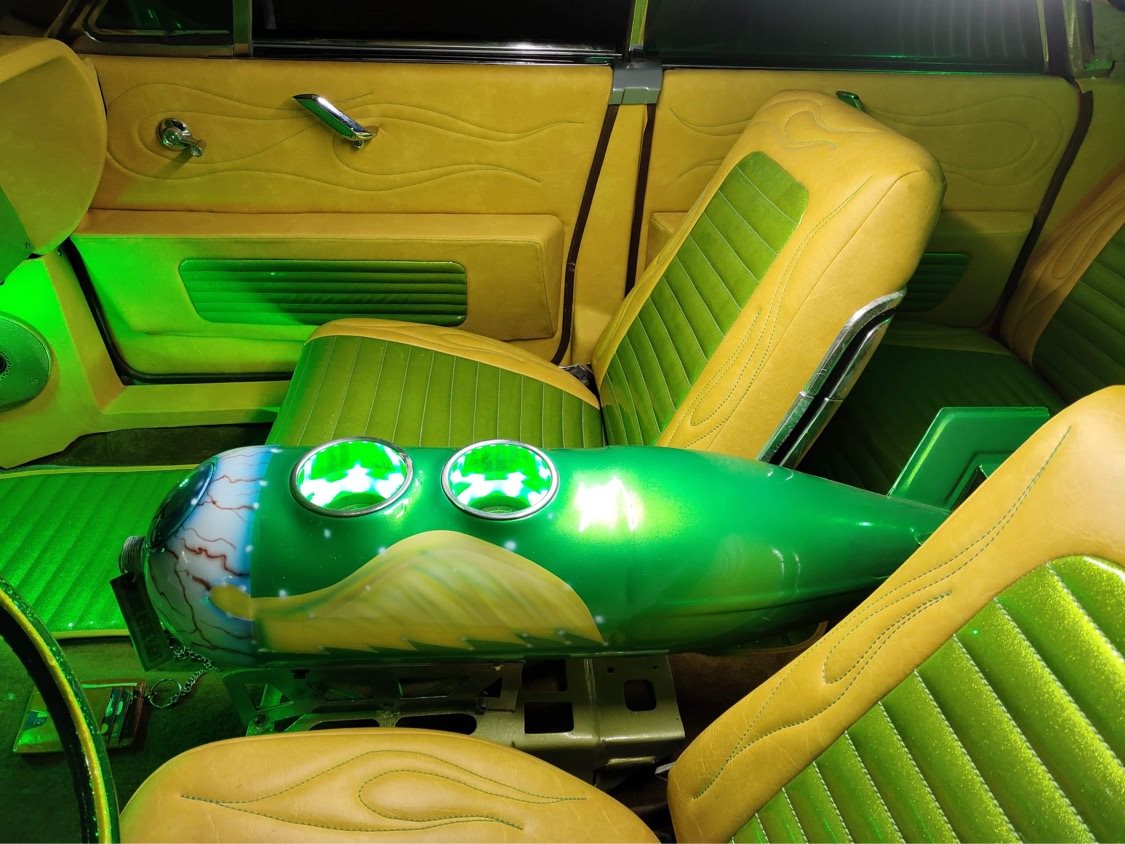 What is the strangest item you've found in a restoration?
A bloody butcher knife under the driver's seat stuck to the carpet!
Have you noticed any up and coming trends?
Solid wild colors throughout the interior; diamonds; a clean factory look.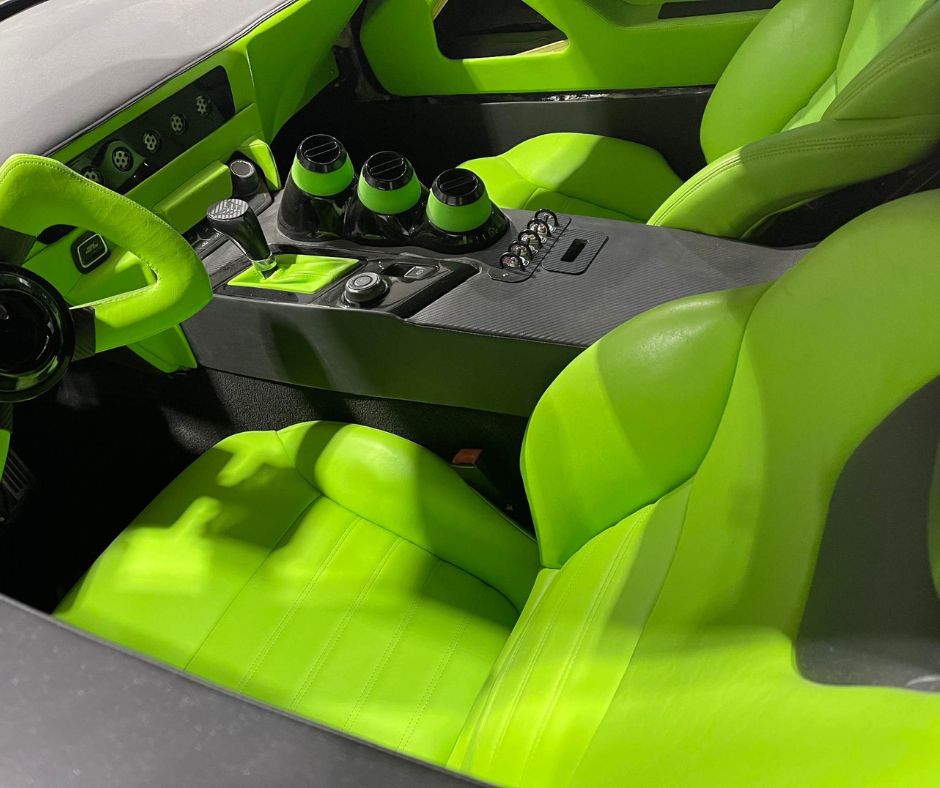 What changes would benefit the upholstery industry?
At the shop level, offering customers premium materials and workmanship, almost all my customers are looking for the best and rarely complain about price. At the supply level, just having access to a variety of pattens – maybe some atomic age inspired patterned fabrics for some of my customers in love with the era.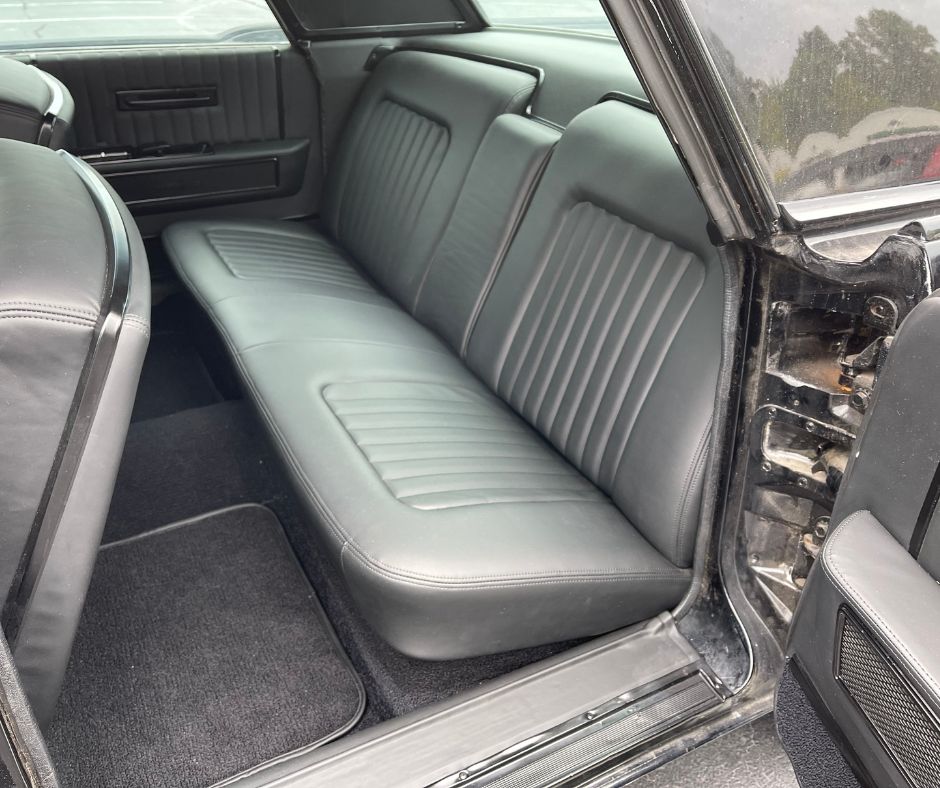 Have you ever been featured on television, online, or in another publication?
I was featured on a YouTube channel once. I'm currently working on a concept car built by TV personalities I can't reveal more about until its public. I also did a Chevy Suburban named Snooki that should make a big splash when it debuts in April. I met Q from Pimp My Ride and WCC fame although I didn't know who he was at the time. We talked about 30 minutes. He was a cool guy. And I once covered a motorcycle seat on a Tron bike for Wyclef Jean.
Do you have a shop animal?
Yes - Luly, the upholstery poodle! She moved here with my wife from Brazil and I haven't let either one of them go!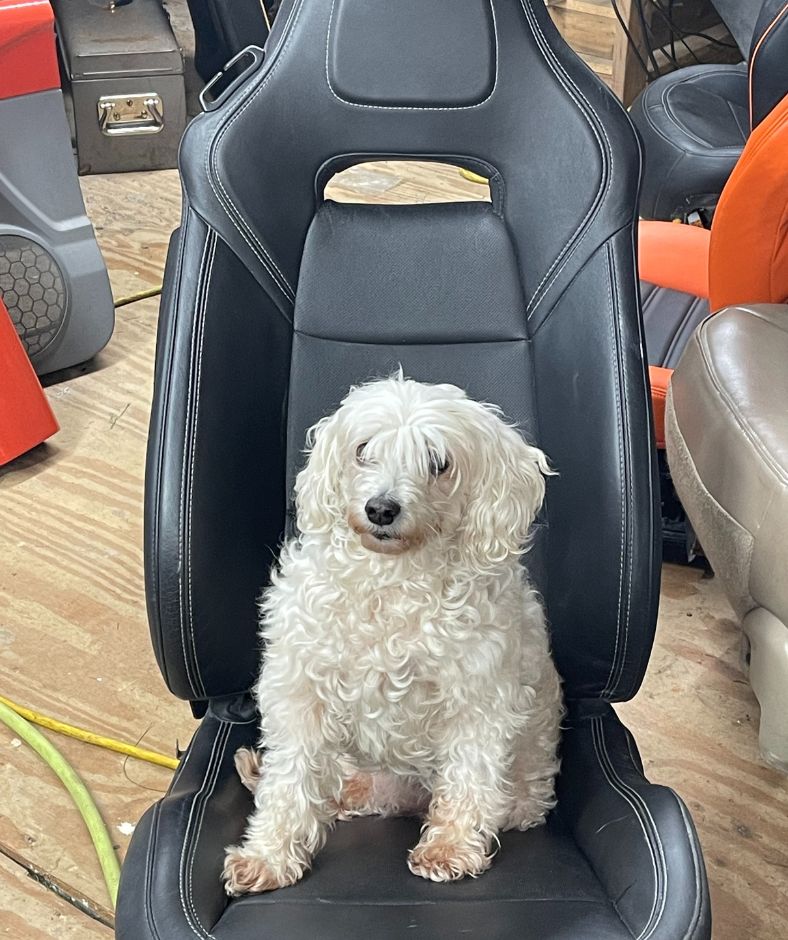 Some answers have been edited for clarity.
If you are interested in becoming an Upholstery Diamond,
please click here to fill out the application.